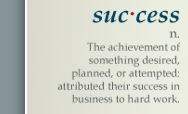 TruLogica Software
New paradigm in Identity Management

Background
The three founders of TruLogica worked together at JP Morgan Chase implementing what at the time was the largest enterprise-wide e-Commerce infrastructure in the banking industry. While there, they grappled with the many complex issues of Identity Management and realized that enterprise customers needed a better solution to deal with this business and IT problem.

After exiting a failed "bubble start-up" funded by Sevin-Rosen Funds (SRF), stretching out a severance payment to last for more than a year, they set out to develop this solution. Using their past network, the team had early VC guidance from Kevin Jacques, a partner with SRF, and Tom Hedrick, a partner with Vortex Ventures. In August 2002 Kevin introduced the team to Avery More and asked him to help get the company ready for "A round" funding.

Original Analysis - (August 2002)
Market

Large, fast-growing, hard to stratify
Several large and established players as well as many start-ups
Market consolidation had already started.
A large, financial services customer indicated a desire to purchase the product.

Technology

Technology appeared to be unique in its approach to solving both the business and IT needs of Identity Management.
State-of-the-art product architecture compatible with the requirements of the target market
First generation product with an adequate feature set, but an immature user interface

Team

Mature and balanced founders, that worked well as a team, with technology and customer service credentials
No CEO
No marketing and sales resources or know-how

Plan

Business model was to be a typical enterprise Software Company.
The company lacked proper differentiation, positioning and messaging.
Capital raise plan and investor presentation needed work.
Execution - (September 2002 – February 2004)
Getting the company ready:

Developed company and product differentiation, positioning and messaging
Simplified and focused investor presentation
Provided initial presentations to Sevin Rosen Funds and Vortex Ventures
Recruited and filled out management team with Marketing, Sales and Strategy expertise

Bridge loan (October 2002)

Secured a $250K bridge loan for TruLogica from the Sevin Rosen Funds, while the A round was negotiated.
Bridge loan stipulated conversion to equity at the "A round" pricing.

A round financing (January 2003)

$3.8MM in "A round" financing with $3.8MM pre $ valuation including a 20% employee pool
Avery More agreed to join the company as the Chairman and CEO with a plan to find a replacement by the "B round".

Building the company (2003)

TruLogica went through the normal build out of an enterprise software company.

Build Development and Delivery teams
Build Sales and Marketing teams
Execute

TruLogica moved rapidly to the revenue stage with $3MM in booking and a $20MM revenue pipeline for 2004.

M&A exit (November 2003 – February 2004)

While discussing "B round" financing options, the board realized that an exit should be considered in light of the rapid consolidation in the Identity Management software market.
Discussion with various potential partners commenced quickly, narrowing to focused negotiations with HP.
Successful completion of negotiations
Results - (February 2004)
Sale of TruLogica to HP for about $60MM
Investors realized 10X on their investments within 13 months.
The three founders became multi-millionaires.

Responding to a question about value that Avery More brought to TruLogica, one of the founders, Kurt Hersch said:
"The value that Avery brought to TruLogica can be measured in the exceptional return on investment experienced by our investors and the dramatic increase in value of the employees' and founders' stock. It can also be measured in our ability to close an A round in the deepest trough of the post-Internet bubble recession, the build-out of a world-class marketing and sales team to support a world-class product, the leadership to focus the entire team on the things that are important in building a successful company and the successful negotiation of HP's acquisition of TruLogica. Avery's boundless energy, extensive experience building companies and his "mentoring" approach to his team made these things a reality."
Layered Media
Interactive Video Communication, the way it should be!
Background
Ofer Shapiro, the founder of Layered Media, is a graduate of the Israel Defense Force (IDF) "Talpiot" program. The purpose of the program is to locate and train future leaders for the IDF. Every year the IDF takes 3,000 top-quality, pre-screened recruits through intellectual and psychological evolution resulting in a select, elite group of 30 people. This group undergoes three years of intense academic and military training resulting in an academic degree and an officer's rank. Ofer earned a B.Sc degree in Math and Physics. Subsequently, as part of the Intelligence Core technology unit, Ofer led several high-profile successful projects and also completed his M.Sc in Applied Physics "Quantum Non-Demolition Measurements in Optical Fiber" - with honors.
Ofer's business career started at RadVision; there he rose from a developer to the Sr. VP of Business Development. In this capacity he moved to the U.S. in 1998. During his tenure he was responsible for the development and business development of products that currently account for more than 50% of RadVision's revenue. Ofer left Radvision in Jan. 2004.
After two brief consulting engagements, Ofer set out in August 2004 to launch Layered Media. Working with him was an ex-RadVision colleague Michelle Blank. During this period Ofer presented his ideas to several VCs, business associates and old acquaintances. Amongst these were his commanders in the Intelligence Core. After listening to Ofer's ideas about a new, disruptive technology for interactive video communications, they realized that Layered Media had some of the key elements of a successful company and introduced Ofer to Avery More.
Original Analysis (Jan. 2005)
Market

Intuitively a large market.
Size is hard to quantify due to the disruptive nature of the technology.

Technology

The technology claims were fantastic and unproven. A prototype / demo will be needed to convince investors to back the venture.

Team

A mature, balanced and brilliant founder, with both technology and marketing credentials.
Good chemistry between the founder and the Eureka Ventures team. Most importantly, the founder "knew what he did not know" and was willing to take guidance and direction.
This was going to be the founder's first time as a CEO.
No other technology resources besides the founder.

Plan

Business and go-to-market plans needed work.
Capital raise plan and investor presentation needed work.
Evolution (February-September 2005)
Eureka Ventures decided to work with the Layered Media team. During February-March 2005 we worked intensively with Ofer, and executed the following:

Prototype and demo plan
Business and go-to-market plan
Investor presentation
Seed investment plan
Avery More joined the founding team as active chairman.
Michelle Blank moved to an advisory board position.
Presentations to Sevin Rosen Funds and Star Ventures

Seed Loan (April 2005)

Secured a $500K seed loan for Layered Media from the Sevin Rosen Funds and Star Ventures
The seed plan called for Layered Media to hit defined milestones.
An agreement for a pre-negotiated $5MM A round funding pending meeting the milestones
Seed loan will convert to equity at a 50% discount to the A round pricing.

Seed Stage progress (May-September 2005)

Built prototype and demo
Assembled a great technology team
Filed six provisional patent applications on the technology
Extensive standards body work
Initial customer demonstrations with very positive reception

Presentation to SRF and Star

Successful presentation to SRF and Star for A round financing
Added Siemens Venture Capital to the syndicate
Results (October 2005)
Round A round financing of $6.25MM.
Layered Media is executing to the business plan.
Responding to a question about the Eureka Ventures value, Ofer Shapiro said:
"The collaboration with Valor was pivotal in the success of Layered Media. Interacting with the venture capital world could be a very challenging experience for a first-time entrepreneur. The Valor team not only added value to the business plan, and to the process of launching the company, but also streamlined the funding process and through their creditability, enabled us to get a high pre-money valuation from Tier 1 funds at the pre-prototype phase." It is very rare to find a team as pleasant, effective, trustworthy and well connected as the Valor team."